*Cycle & Strength and Spin Classes - Sign Up* 
To reserve your spot up to 48 hrs in advance click below: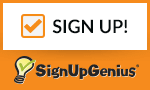 Virtual Classes
Y members can continue to take advantage of our Virtual YMCA 
 
Your health and safety is our top priority.  Here's a quick reminder on how to make this a priority with YMCA 360.
From an
iPhone, iPod, iPad or Android
Download our MOBILE APP to stay connected!
or SCAN here from your phone: